---
What is Anzac Day?
Anzac Day for Australians and New Zealand citizens is a very important day, and many of our seniors in aged care have been affected by the first world word in some way.
Anzac Day is a very special day of remembrance on aged care calendars in Australia and New Zealand – ANZAC stands for Australian and New Zealand Army Corps.
---
What day of the year is Anzac Day?
The date of remembrance is held on the 25th of April every year.

On the 25th of April 1915, Australian and New Zealand soldiers banned together and landed at Gallipoli to fight the Turks, many soldiers died there and they were known as the Anzacs.
---
How we honour ANZAC day in Aged Care 
Anzac Day is honoured with a dawn service as the sun is coming up, many RSL groups or war memorials hold Anzac Day services at dawn. 
Some of the low care residents might be picked up and taken to these morning services especially if they have served in the military, RSL or their family members might offer to drive residents to these services. 
Some schools will hold services before Anzac Day and it is nice to take some residents to the schools dressed up and wearing their military medals, the children and teachers really enjoy having them attend. 
Most of our aged care facilities have a flag pole and it's nice to have a service around mid-morning for all the residents who would like to attend.
You can lay wreaths at the bottom of the flag pole in a ceremony.
3 wreaths, 1 for every force – Army, Navy and Air Force.
If you have three residents living in your facility who served in these services you could ask if they would like to lay a wreath in honor of their military background. 
Residents can be seated in front of the flag pole, someone should sing the national anthem or you can use a recording.
When the last post and rouse is played on the bugle or a recording played the flag which has been flying at half mask since sunrise is taken to the top of the flag pole for the remainder of the day.
It's a good idea to have an MC to run the service and keep it flowing. After the service, everyone can enter the building and morning tea is served.
Anzac biscuits and small sandwiches, coffee and tea is a good option.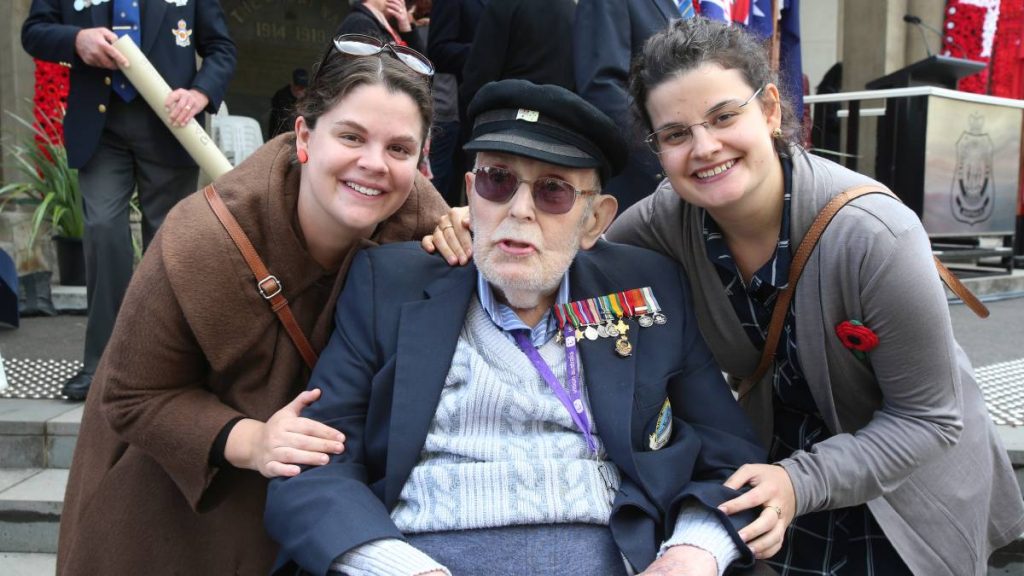 ---
Allow residents to express themselves for ANZAC day
Anzac Day can be an emotional day for some and it's important to give them the opportunity to express in any way they feel. You can invite any of the residents to read a poem at the service about the war and recite the Ode. 
---
Wreaths for a crafts activity
Ordering wreaths to lay at the flag pole can be quite costly so the lead up to Anzac Day I arranged my craft group in the facility to make up the wreaths of flowers.
I have purchased the foam florist rings and collected flowers and foliage from my garden, friend's and neighbor's gardens using mostly native plants also rosemary is significant to use. I found even though the wreaths weren't always professional looking the residents making them took much pride in making them.